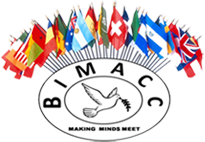 MEDIATION & CONCILIATION
MEDIATION
Mediation is an alternative conflict-cum-dispute resolution mechanism, which is voluntary in nature and is a non adversarial process, where an independent and neutral person functions as a mediator by listening to the parties at dispute and facilitates them to evolve a mutually agreeable settlement.
Unlike arbitration, the process of mediation is voluntary and confidential, which is the essential spirit of mediation. Most often, the mediator takes a non-evaluative position. The settlement reached under mediation is binding and is not appealable.
The success of mediation globally is around 70% and the success rate of mediation in India has increased since the amendment to the C.P.C.; the court annexed mediation centers have been created by the Hon'ble High Courts, where pending cases are referred for mediation. However, there is no specific law for private mediation or pre-litigation mediation.
BIMACC has taken initiative to set up India's first International Mediation Centre. It has on its panel, several international mediators who are experienced in Commercial, Corporate and Intellectual Property mediation, apart from matters relating to family and consumer disputes. It offers state-of-the-art facility at its Centre and has framed its own rules, in conformity with International standards. The cost of mediation compared to arbitration or litigation is much less. Being voluntary, it creates a win-win situation at the end of mediation. The mediation Centre also has facilities for video conferencing or online mediation for certain cases.
CONCILIATION
Conciliation is another Alternative Dispute Resolution system, where any third party, not necessarily neutral or independent, shall be appointed to facilitate a settlement between parties. The Conciliator, while adhering to confidentiality, may use persuasive skills to bring about a settlement. Conciliation, like mediation, is a voluntary process. BIMACC provides a panel of Conciliators who again are drawn from a panel of mediators and arbitrators and prescribes its own rules.